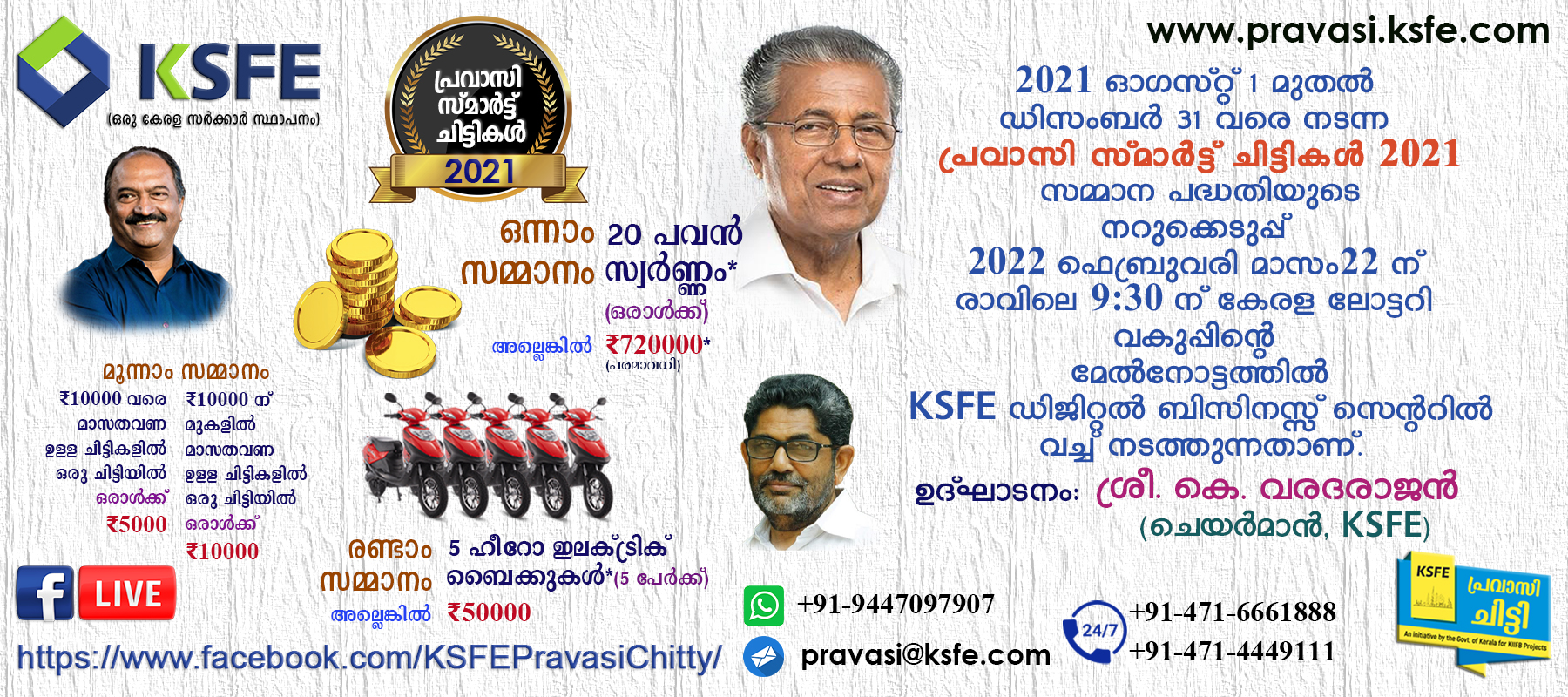 Wed, 16 February 2022
Pravasi Smart Chits 2021 – Lucky Draw (22-02-2022)
The wait is over! The lucky winners will be decided on 22nd February 2022.
A Lucky draw for finding the prize winners of Pravasi Smart Chits 2021 will be conducted on 22nd February 2022, Tuesday, at KSFE Digital Business Centre, Thiruvananthapuram in coordination with the Kerala Lotteries Department. All active subscribers of chits registered and announced from 2021 August 1 to December 31 will be included in this lot.
This event will be inaugurated by Sri.K.Varadarajan, Chairman, KSFE in presence of Sri.V.P.Subramaniyan, MD, KSFE, officials of Kerala State Lotteries Department and independent judges at 9:30 AM (IST). The event will be telecasted LIVE  through KSFE Pravasi Chit Facebook page.
The list of subscribers who are included in the lot and the allocated serial numbers are given in the below link.
Best of Luck...
54 Years Of Trusted Services
More Than 50 lakhs Satisfied Customers, Thank You Subscribers For Your Trust And Faith