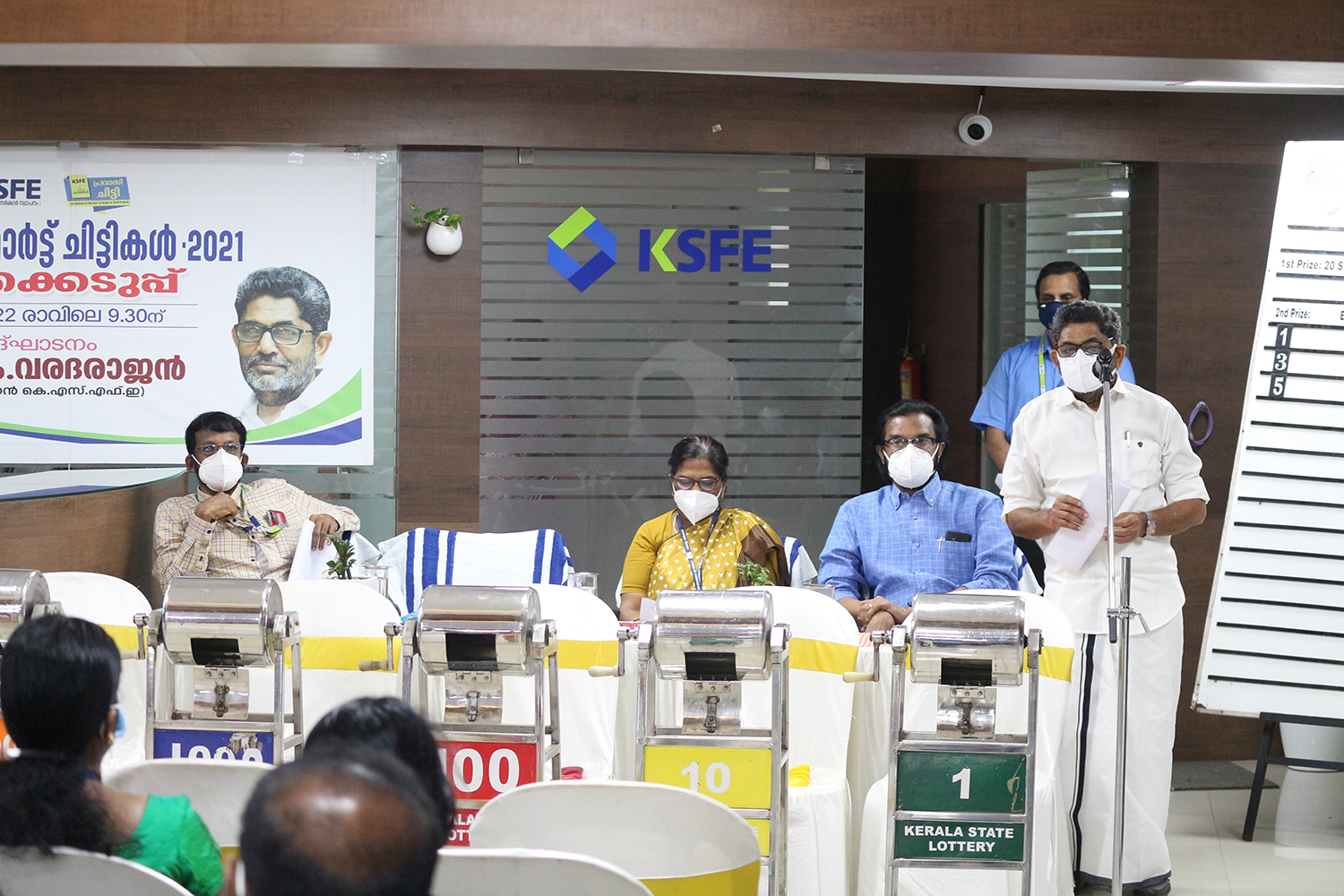 Tue, 22 February 2022
KSFE Pravasi Smart Chit 2021 – Result of Lucky Draw
The result of the lucky draw of KSFE Pravasi Smart Chit 2021 conducted on February 22nd, 2022 at Digital Business Centre Thiruvananthapuram is published herewith.
Click here to view the Result of Lucky Draw
We are thankful to everyone especially our Pravasi Chit subscribers for making this event a great success.
Congratulations to all winners...
Event Photos
53 Years Of Trusted Services
More Than 50 lakhs Satisfied Customers, Thank You Subscribers For Your Trust And Faith